Tag: Adam
When I was a wee lad, there was a series of books published featuring the entire Bible illustrated in comic book form. I devoured each one, fascinated by the stories, miracles, and such a wonderful God. I soon graduated to a children's RSV, and then the Thompson Chain-Reference KJV my parents gave me in high school. Now, I have many translations – electronic, printed, and with the Internet, seemingly an unlimited supply of options to consider.
I have always read the Bible as God's Truth. I also understand that His Words are filtered through men. Different translations, unfamiliar languages, strange religious practices, or cultural nuances, can make the Bible challenging at times. Religious tradition may create boundaries that make it difficult for the Holy Spirit to reveal God's Truth. But if you keep digging, continue searching and expecting God to reveal the meaning of a passage, it will come.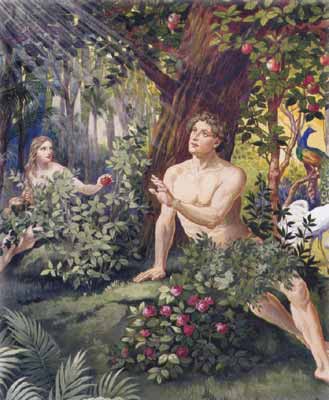 Updated on March 14, 2014
"Why Did This Happen To me?"
Its a question that gets asked far too often. And unfortunately, it is often coupled with a belief that tragedy, sickness, or death was sent by God. It is like a no-fault religion. A belief system that takes absolutely no responsibility for what happens in life. But as in the natural world, you have cause and effect. In the spiritual world, its called sowing and reaping.
This topic sometimes makes people uncomfortable. The opposite should be the case, especially for Believers. If you are prone to ask these types of questions, or question God, remind yourself of God's ultimate will for mankind. This can be found throughout the Bible. But let's look at Genesis 1 to get started – underlining added for emphasis.