It was one of those social media requests that landed on my wall – Rank your 5 favorite songs of the 80s. On the surface, it seemed rather easy. That decade produced hundreds of hits, and launched the careers of dozens of music's highest earning musicians, many still performing today.
While most would rattle off hits by the usual suspects (#1 singles/weeks at #1) – Madonna (7/15), Prince (4/10), Michael Jackson (9/27), Phil Collins/Genesis (8/15), and Lionel Ritchie (5/21).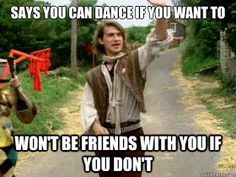 The 80s produced a plethora of options to consider.
There were folks at the twilight of their pop career – Paul McCartney and Stevie Wonder, whose Ebony and Ivory landed both at #1 for 7 weeks. 70s pop star Olivia Newton-John came back with vengeance when her dreadful Physical snagged the decade's record for longest time at #1 (10 weeks). And with 7 #1 singles, Whitney Houston tied with George Michael, Madonna, and Phil Collins for the second most #1 hits in the 80s.
There were also, many, many wonderful one-hit wonders – Devo Whip It (#14), The Vapors Turning Japanese (#36), Tom Tom Club Genius of Love (#31), Soft Cell Tainted Love (#8), Haircut One Hundred Love Plus One (#37), Frida I Know There's Something Going On (#13), Dexys Midnight Runners Come On Eileen (#1 – Swiftly dethroned after a week by Michael Jackson's Beat It), Kajagoogoo Too Shy (#5), Big Country In a Big Country (#17), Nena 99 Luftballons (#2), Talk Talk It's My Life (#31), Twisted Sister We're Not Gonna Take It (#21), Frankie Goes to Hollywood Relax (#10), Baltimora Tarzan Boy (#13), World Party Ship of Fools (Save Me from Tomorrow) (#27), T'Pau Heart and Soul (#4), and When in Rome The Promise (#11).
That's just the songs and artists who had some commercial success. The 1980s saw an unprecedented explosion of songs, new artists, and genres. Its no surprise that it has been selected the best musical  decade in the last 50 years.
What made the 80s so special?
FM Radio – The opening of the more musically-friendly FM broadcasting made radio listening far more pleasant. And in urban areas,  more stations gave listeners far more choices than previous decades.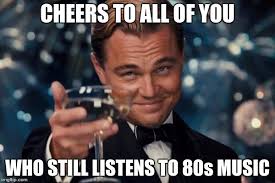 Digital Age – Technology radically changed how and what we heard, and more importantly, what we saw with the music. Computers and digital equipment improved everything about the industry – from studio availability to sound quality of a CD versus an album.
Cable TV/MTV – In my youth I had three television stations I could watch. If the conditions were perfect, it might jump to 5. Cable allowed people in even the most rural areas, to see and hear the same programming as those in the big cities. MTV introduced American audiences to groups from Australia to Germany. Suddenly, it was possible for a kid in Longview, Texas to watch a video of a band from Dublin, Ireland, become a fan, and even purchase their music. With the right sound, and a creative marketing plan, bands could literally become international sensations overnight. So much for the old school marketing model of big studio reps begging DJs to play songs. Now it was fans who were demanding to hear and see the songs they liked. Word-of-mouth became a HUGE driver of new music.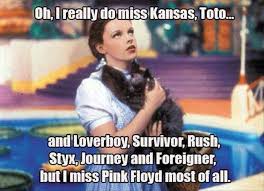 It was a perfect storm of technological advances, ever expanding distribution options, and a time when people were generally optimistic about the future. Gone was the crappy disco of the 70s, the rock ballads, and the protest songs that divided and depressed America's youth. They either became advertising jingles or were largely forgotten.  Instead of Rock and Pop, music lovers could choose between an ever expanding list of music styles – alternative, goth, punk, hip-hop, glam metal, urban, and new wave. The world of music would never be the same.
As you can see, picking the top 5 from this decade requires a little thought. Let's start with some honorable mentions.
Mexican Radio – Wall of Voodoo 1982 – Love the song and the video.
Everything Counts – Depeche Mode 1983 – They had so many great songs in the 80s (Never Let Me Down Again, People Are People, and Strangelove) its hard to just pick one.
Mad World – Tears For Fears 1983 – Known for far more successful hits, this has always been my favorite by a country mile.
Do You Wanna Hold Me? – Bow Wow Wow 1983 – If you were a young man in the early 80s, you likely had a crush on Annabella Lwin. And once she turned 18, that was perfectly acceptable.
Cities In Dust – Siouxsie & The Banshees 1985 – One of the most influential artists of her day.
Running Up That Hill – Kate Bush 1989 – A great voice along with an interesting video.
Just Another Day – Oingo Boingo 1985 – Lead singer Danny Elfman went on to a very successful career composing film scores.
And now its time, for the list.
My Top 5 Favorite Songs From The 1980s
5. Sunday Bloody Sunday – U2 1983 – This song IS a rebel song. A rebellion against all the crap music we endured during the previous decade.
"I can't believe the news today. I can't close my eyes and make it go away. How long? How long must we sing this song?"
4. Take On Me – A-ha 1985 – It is the Fall of 1985, just outside of Dallas, Texas. A busload of inebriated fraternity brothers were returning from a college football game, hopelessly belting out Take On Me, stumbling with the extreme high notes, and the multiple versions of lyrics. The fact that a single by a Norwegian band was so widely known that it was being mangled by college students in Dallas, is testament to the changing, now global, world of music. Nothing about the song itself was all that unique. It was the video, which combined live action and pencil sketches to create a memorable romantic fantasy. The hit would stay on the charts for 23 weeks. The video would win numerous awards including MTV's Viewer's Choice Award.
Personal Anecdote: In 1987, MGM/UA would select A-ha to sing the title song of their latest Bond film, The Living Daylights, starring Timothy Dalton and the lovely Maryam d'Abo. At the time, I was an intern at MGM/UA and had the pleasure to attend the many screenings around DFW passing out Living Daylight tchotchkes, and collecting feedback on the film.
"Take on me, (take on me) Take me on, (take on me) I'll be gone In a … ???"
3. Blue Monday – New Order 1983 — It had such an unique sound that you recognized it immediately. And if the DJ had one of the many extended versions of the song, you had better be happy with who you were with on the dance floor. "How does it feel, to treat me like you do?" – One of those eternal questions that rarely gets a satisfactory answer.
"But I'm quite sure that you'll tell me Just how I should feel today"
2. Just Like Heaven – The Cure 1987 — Three minutes of frenetic happiness, followed by 20 seconds of soul crushing despair. – But it was The Cure, so that makes it OK.
"Daylight licked me into shape I must have been asleep for days And moving lips to breathe her name I opened up my eyes.
And found myself alone alone. Alone above a raging sea That stole the only girl I loved And drowned her deep inside of me"
1. How Soon Is Now – The Smiths 1985 — No song echoed the flaccid hopelessness of the nightclub scene in the mid 80s better. It is haunting, and yet wickedly brilliant – "I am human and I need to be loved.
Just like everybody else does."
"There's a club if you'd like to go, you could meet somebody who really loves you
So you go, and you stand on your own, and you leave on your own, and you go home, and you cry, and you want to die."
Well, that's it. If you disagree, tough. I am right, and you are wrong. Your tears will not change my opinion.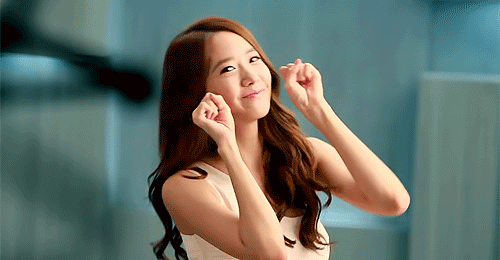 Comments
comments