Updated on October 10, 2011
Mothers
I do not think there is any job more important than being a mom. Yes, fathers are important too, but your mother is constantly there, nurturing and teaching in ways that men usually can't.
I lost my Mother in 1991. I miss her so much. I have blogged about her before and so some of this may be repeated. She was a woman ahead of her time. She worked for the military during World War 2, graduated from Southern Methodist University and was a career woman when that just wasn't popular.
She worked for the 4H organizing activities and then later as what is now called a welfare case worker. She was a compassionate Christian and did her best to improve the lives of her clients. This was back when the actual goal was to get people OFF of government assistance instead of keeping them in poverty forever.
She worked at Lone Star Steel in administration where she met my Father. Stopping briefly to knock out a few kids, she would always return to work once we kids were "weaned." We even had a maid for a short time which is kind of funny – that lady was tough from what I can remember.
Before I started school, she was a stay-at-home mom. After my sisters left on the bus, I would sit on her lap and just talk for hours. No matter what off the wall question I asked, and I asked a few, she would have the perfect explanation. She had me reading and using math skills that would have embarrassed most kids three years my senior – which would prove problematic since I was bored for the first several years at school.
But what I liked most was the unconditional love. I never doubted that she loved me – I was told often. And even though I had a few rebellious episodes, she still loved me and prayed me out of several life threatening moments. Let's just say after living with her, there was no doubt that God was real and He definitely answered faith-filled prayers.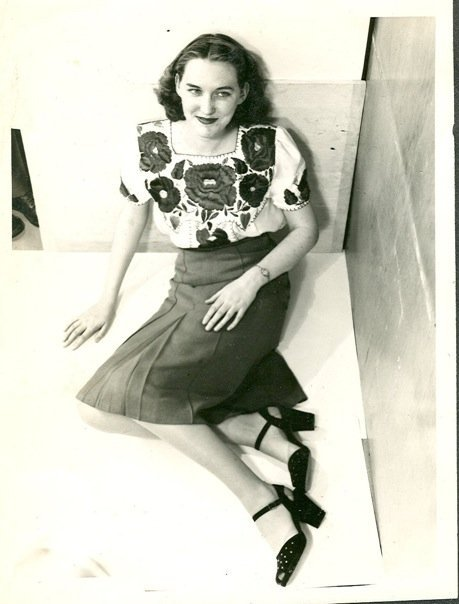 I was completely honest with her without fear. And she had a great sense of humor – which is good because she "got me," a rarity indeed. As an example, at my first real job – an advertising agency – we used to have Friday happy hours in our parking lot. We grilled and vendors, radio reps etc would bring bands or radio remotes and adult beverages. My mother called me and she could tell I had been drinking – she tolerated it, but she would never condemn me.
I jokingly told her I had consumed 96 beers that day. Which I guess she actually believed me – I have come close to that number. But she made a call to my sister and instructed her to go rescue me. We still laugh about that.
During my last semester in college, I got behind on some papers. She drove to Dallas and typed two papers for me. She could type like a gazillion words a minute. She was always happy to help her kids out of a difficult situations. But that is just what a mom does, right?
I have a picture of her from college. She was tall and thin – she got heavier later. But she had long brown hair and was wearing a beautiful dress and sitting on the floor like a movie star. It was a professional photographer because this was definitely the "money shot." It is gorgeous and I like to remember her in that moment and then sitting on her lap later on. Of course I was a wee bit smaller back then.
She was a dedicated Spirit-filled Christian who loved to sing, teach, write and serve the Lord in whatever endeavor He directed. I am still going through a multitude of files of poems, songs and other material she produced. I have posted some of her Christian poems. In time, I hope to get everything she wrote published.
I write this to honor my mother. But also to let current and future mothers know that every single moment you give your child is remembered and cherished. You are shaping their life by everything you say and do in their presence. Make each and every moment special!
HAPPY MOTHER'S DAY!!
Originally published Mother's Day 2008.
Comments
comments