Updated on February 11, 2011
A Tribute To Audrey
A Tribute To Audrey
It wasn't until later in life when I began to appreciate older films. It does seem at times like you're watching a 90 minute smoking commercial with the proliferation of scenes with people puffing away and long dramatic moments involving close-ups of actors lighting their cigarettes. Otherwise, they are generally well acted and entertaining.
With the proliferation of cable television and nostalgic stations like AMC and TCM, there are many opportunities to watch and enjoy the great films around the clock. I especially like the weekends that are dedicated to one specific actor.
One of the actresses that I've grown to really admire is Audrey Hepburn.  Audrey was born in Europe and lit up the screens in such classic films as Roman Holiday, Breakfast at Tiffany's, Charade, My Fair Lady, and Sabrina.
She was a beautiful woman with natural talent, but also someone who truly cared about those less fortunate. She took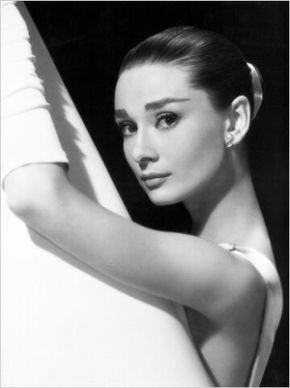 a special interest in helping underprivileged children in Africa and was a special ambassador for UNICEF.
Even after her death, her legend lives on. In 1999, the American Film Institute named the top 25 female actors of all time. Audrey Hepburn was number 3 on the list.
The following beauty tips were reportedly given by Audrey Hepburn. Unfortunately, I have not been able to confirm her as the source. In any event, they still accurately reflect the character of a truly remarkable woman.
Audrey Hepburn Beauty Tips
For attractive lips, speak words of kindness.
For lovely eyes, seek out the good in people.
For a slim figure, share your food with the hungry.
For beautiful hair, let a child run his or her fingers through it once a day.
For poise, walk with the knowledge that you never walk alone.
People, even more than things, have to be restored, revived, reclaimed and redeemed; never throw out anyone.
Remember, if you ever need a helping hand, you'll find them at the end of each of your arms. As you grow older, you will discover that you have two hands, one for helping yourself, the other for helping others.
The beauty of a woman is not in the clothes she wears, the figure that she carries, or the way she combs her hair. The beauty of a woman must be seen from in her eyes, because that is the doorway to her heart, the place where love resides.
The beauty of a woman is not in a facial mode, but the true beauty in a woman is reflected in her soul. It is the caring that she lovingly gives, the passion that she shows.
The beauty of a woman grows with the passing years.
Originally posted December 2001.
Comments
comments